South Africa: part 1
August/September 2002
This an article that I did for Preview magazine on a trip to South Africa. Yes,
South Africa.
I never thought I would ever set foot there -- it just seemed so far away. But, thanks to my mother and the 2002 World Summit for Sustainable Development (of which my mom was one of the delegates/participants), I was able to.
This article has been shortened for blog purposes... and will be cut into two parts because, even edited, it comes out a tad long.
So, children, recline your seats and strap yourselves in... tis time to travel to South Africa.
SOUTH AFRICA:
(edited from Preview Magazine)
A sixteen-hour trip put us halfway across the globe and into a time zone six hours behind Manila. Johannesburg, South Africa (or Jo'burg to the locals and anyone who doesn't want to immediately sound like a tourist) lay before us.

We had been told that Jo'burg was best left as soon as possible – that is was crowded, dangerous and noisy. Sounded just like Manila to us. Most tourists usually speed through the area without bothering to explore it. What a mistake. While there are pockets of poverty and violence, it was not by any means any worse than any other large city. The people as a whole are friendly and accommodating.

Jo'burg is a massive, sprawled out province that encompasses diverse ways of life and cultures. It is, much like Manila, a city that lives in duality. Mansions-turned-offices sit back on manicured lawns while the impoverished stand on corners eking a living by hawking day-old produce. Roadside stalls selling carved safari animals give way to shopping centers that house designer brands and five star hotels.

It is a bustling place that continues to bear the scars of decades of racism and prejudice. But it is also a site rising from its stained past and recovering quite well. So, exercise common travel sense and do not let the buzz stand in your way of having a truly amazing time.

Talking to locals leads to good things – tips to good restaurants and even better tips on shopping areas. The Michael Mount Organic Market in Bryanston is open thrice a week until 1pm. Set up in concentric circles with a food courtyard in the center, the stalls promote a community feel. The products sold are all-natural – from the loose printed dresses and tablecloth to bromate-free pita bread with cottage cheese and smoked salmon. My favorite stall contained nothing but antique and costume jewelry sold by this lovely lady who scours trinket conventions for rare finds. Sometimes she runs across broken pieces and restrings them into new-old bracelets and necklaces. It's worth it to just stop by and have a little tête-à-tête with her. Another stall sold children's toys made entirely from cut wood. And of course, there was the chatty young woman who hand-rolled and painted her paper accessories (which didn't look like paper after she was done with them by the way). The best part was finding African curious like tiny beaded dolls that resembled the women of the Lesedi tribe and beaded placemats and coasters… the perfect pasalubongs. And waiting for summer are the shell and twine necklaces that I bought without a moment's hesitation. Some were meant to be given to friends but… well… we'll see.

One Tuesday a month they hold a Twilight Market with live bands playing while you browse through the shops or sit under the night sky sipping your organically grown brewed coffee. Families come out and bring their children and groups of friends sit around to relax. Even if you have no intention of blowing cash, it's a good experience and a far cry from the bustle of city life.

Much fun as the hunt through the commercial jungle may be, there are a host of other things to do in South Africa. A safari comes to mind. And when you are in South Africa, there are copious amounts of safaris you can book yourself into.

As we'd done our best to save money while shopping, we decided to go whole hog on the safari. Go big or go home right? And we weren't ready to go home.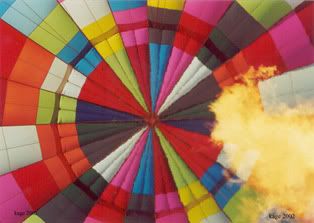 Safari stories... coming next...
Labels: africa, animal, kruger, safari, skukuza, south africa, travel, world summit