Bangkok 2004
My mom, grandmother and I headed off to Bangkok for a little vacation post-Christmas, pre-New Year. Many people have asked me what it was like to be there right after the tsunami and the best way I can explain it is this: It's much like when something happens in Basilan over here. Manila is hardly ever affected. Bangkok is so far from Phuket that if you lived under a rock with no media contact you'd likely not even know that Phuket had been hit by the tsunami.
It was business as usual in the big city of Bangkok. Pat Pong bars writhed with the crush of hedonistic tourists. Vendors at Lumpini Park exchanged bargained goods for baht. And every morning the monks of Wat Po crossed the street from the temple to begin a new day of meditation.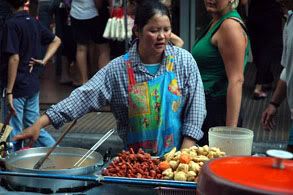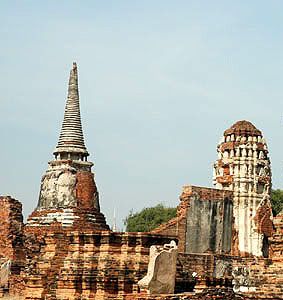 The ruins of Wat Mahathat.
There were signs of the disaster though. Collection/donation boxes were inside every hotel and mall. The newspaper headlines each morning spoke of the mounting death toll. The usual excitement of a coming new year was muted - in deference not only to the countless lives lost but also at the request of Thailand's King... whose grandson was among the victims of Phuket.
And while we donated every time we saw a collection box... all of it seemed so far removed from us. From me.
Until we got to the airport to leave and saw three of survivors being wheeled through the departure terminal.
It was no longer about death tolls and statistics. These were real people. With real bruises and scars. I remember tears welling in my eyes and a sadness form a ball in my chest. To literally see... made it that much more tangible. Visceral. Real.
So again, I would like to ask people to help in any way they can. Whether you choose to do it on a global scale or if you prefer to turn your aid towards the Filipinos hit by the December typhoons -- help if you are able.