Hola Mexico... the sampler.
Yes, I was in Los Angeles and Mexico for a brief 8 days. And yes, I have the online gallery to prove it. And yes,

I know, I know...

I have been a bad blogger because I've not written about it yet. BUT it's just because there is soooo much about my trip to Mexico to talk about that I don't even know where to begin and what to include.
Everything ...
every single tiny detail seems significant to me... from the breathtaking view of the

Teotihuacan

to the fact that they served

tequila gelato

at the ice cream parlor near our hotel. So... it's going to take a while.
Don't even get me started on Los Angeles and the
bitin
time I spent with my relatives. That's a whole 'nother entry altogether.

For now... these photos should do the trick: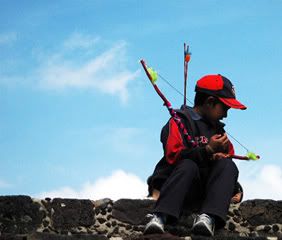 Random Child. Impossibly Blue Sky.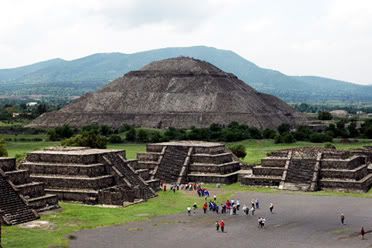 At Teotihuacan. The view from the Piramide dela Luna.

Other photos are: HERE