Christmas Shopping Ba Kamo?
I.

Brown Belly


A lot of you know by now that Noelle and I are partners in a business we have fondly named

Brown Belly

. For a little over a year now we have sold Indo pants, Thai pants, apron tops, ponchos and tube tops to beach-hungry girls (and boys) who love to "wear the beach" even when in the city.
Isn't it about time you hopped on board and ordered yourself some gear?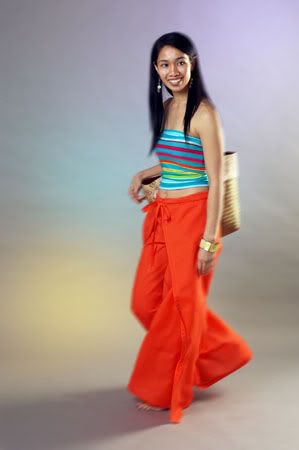 Indo pants in Sunny Orange. (Other colors available)

For inquiries and orders please email brownbelly@gmail.com

II.

Planet Zips



Zips are inspired by the Maori's poi. Made of a string, a weighted end and a bit of ribbon these toys are great fun. In the hands of Planet Zips' Zips Masters, they are moving works of art.

Zips are fun to do at the beach, in the office parking lot, at a friend's house... pretty much
anywhere you can find enough space to bust them out and spin.


For more information on the art of zipping go to Planet Zips

III.

SIT


Perfect for your pooch! Sit is the brainchild of Regine and Monch. Give your favorite canine companion his own couch to call his own.

They have different styles and can be asked to customize upholstery as well. The couches come in three sizes.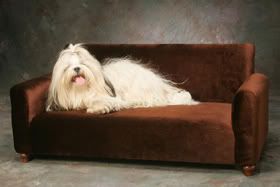 For more information email: scuubss@yahoo.com

IV. Funky Munky
Funky Munky shirts are just what you need to buy for your girlfriend or boyfriend or best friend or Ate or Kuya or officemate or ka-Kris Kringle or balikbayan cousin who is here for the holidays! In fact, you may end up buying a few pieces just for yourself!

Check their official website to start shopping.

V. Miss Moon
Miss Moon has been kind enough to host self-made or self-run business ventures on her multiply site. T-shirts by Funky Munky, Jewelry by Calamansi and many other gift ideas can be sources through her site.

To get there just head over to: http://missmoon.multiply.com/

Got it? Good! Happy shopping!